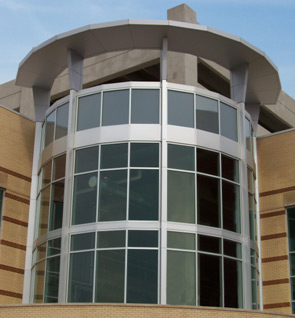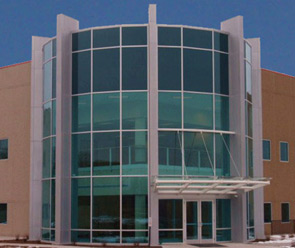 Architectural Metal Fabrication
Have us fabricate aluminum plate panel systems, column covers, sill flashing, box gutters, flat lock panel systems, standing seam roof panels, coping and gravel stop to your specifications.
We will share our experience with you from initial design, through fabrication to installation procedures.
We stock a wide variety of aluminum, steel, stainless steel and copper. Our stock includes:
Standard Stock
Clear, Champagne, Light Bronze, Medium Bronze, Dark Bronze and Black Anodized Aluminum Finishes.
Over 30 Standard Kynar Paint Finishes
Aluminum thicknesses from .032 to 1/4"
Mill Finish, #4 Brushed and #8 Mirror Stainless Steel.
Galvanized Steel 24G through 10G
16 oz. Copper and 26 G TCS
Our large stock allows for immediate shipment of your material. We crate and ship throughout the United States.
Capabilities
Press Brakes: 3/8" Thick Aluminum, Up to 12' Lengths
Shearing: 3/8" Aluminum, 1/4" Mild Steel 12' Lengths
Punching: 1/4" Aluminum and 1/4" Mild Steel
Welding: Tig Welding of Aluminum, Steel & Stainless Steel
Sawing: Wood, Fiber Cement Board, Plastics & Insulation
Laminating Line: 4' wide to 10' long.
Documents